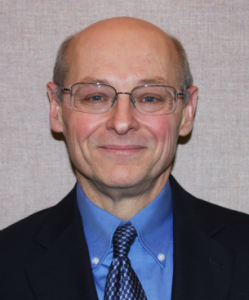 Research Manager
407-823-6173
Thomas.Taylor@ucf.edu
Thomas Taylor is a Research Manager at the Florida Space Institute (FSI) supporting personnel in concept development, acquisition, and operation of new space-based opportunities; working with FSI and its partners to define collaborations for pursuing these opportunities; and formulation of an FSI project management ecosystem.
Tom has over 35 years in various project positions, including over 16 years as a project/program manager in very dynamic environments. His career in academia, private industry and the federal government communities includes over 19 years with NASA at Kennedy Space Center (KSC) and Goddard Space Flight Center (GSFC) as a Program Manager, Office Manager, Instrument Systems Manager, and Instrument Manager. It also included 15 years at The Pennsylvania State University (PSU) as a Project Manager, Senior Research Engineer, and Program Manager.
Tom has managed the development of flight hardware built for several scientific instruments at various universities, corporations, US government agencies, and international organizations, including the development of instruments used for the detection of gamma ray; x-ray; ultraviolet; microwave; infrared; and energetic particles.  As a team member on several NASA programs/projects he's has significant experience in technology development processes, engineering design and development cycle, educational outreach, direct budget management for developing flight hardware, development of advanced mission concepts, formulation of new projects for NASA, and working on teams involving a diversity of organizational structures. Tom has been a part of:
Building and operating NASA's "Swift" satellite
Writing a whole new chapter of science and exploration
Leadership on NASA's "Aerospace Education Services Program"
Sharing NASA with the next generation and inspiring the future
Leadership on the U.S. "Digital Earth" program
Learning how to share knowledge across a digital landscape
Building NASA's "Chemistry/AURA" satellite
Measuring the health of our world
Building NASA's "Wind" and "Polar" satellites
Understanding the dance of the solar winds between the Sun and Earth
Building NASA's "Shuttle"
One of our nation's foundational steps for our permanent presence in space
Launching NASA's "Voyager" satellites
Mankind's physical reach beyond our solar system with a message for others
His work has directly involved program/project/functional management; engineering practices & technology development; managing complex geographically distributed global development teams; creating new teams, projects, and functional organizations; conceptualizing new endeavors; direct management of large budgets; advance technology development on multi-discipline/multi-organizational/international teams; service and product oriented teams, and ITAR/EAR environments.  In addition to a B.A. degree in Physics and a M.S. degree in Technical Management, he's a certified Project Management Professional (PMP).